-
Who doesn't love a blast from the past with bright and colorful music, dance moves, and, of course, fanny packs. You know, that awfully tragic accessory that is almost too hideous for anyone but your parents to see how useful it actually is? Well, if you're a fan of the Randy Jackson produced Mtv show (one of the only music-oriented programs left on that channel) America's Best Dance Crew, then you're probably familiar with this supa fly crew. Today, for the first time in a while, Stardoll hosted a live chat session with them. I literally just caught the tail end of the chat, but they presented themselves as genuinely humble and kind. Who's next Stardoll?
*Fingers Crossed for Heidi and Spencer...NOT*
-
OMG, That Stardoll's Shameless!
-
-
We're all no longer strangers to opening up to Stardoll.com and seeing it littered with advertisements for tampons, movies aimed at 5 year-olds, and most recently, a plus-size clothing line. I'll be honest, it's grown on me. I get that Stardoll feels like they don't already make enough money, but lord almighty, what the fudge-pop is wrong with them? I love Wii, but in no way possible do I want to dress up characters from its games. Yawn.
-
Remember that oh-s0 fierce Paulina Porizkova used to be in? Yeah, that shit is gone. No Paulina is just a plain-Jane with a gorgeous head of virtual hair. For the time being, her actual dressup doll is still keeping it tranny fierceness, but it most likely won't last. Fellow model and reality-star, Heidi Klum also recently had to undergo a makeover for her virtual Jordache spread; it was only a matter of time before her doll's and her account's appearance was altered. What would Tyra think of this less fierce Porizkova?
-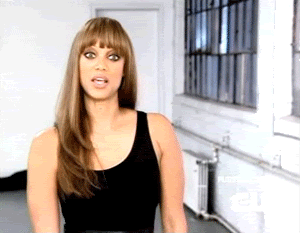 -
You Decide!
-
Do you think that if Stardoll would have figured out bit earlier that choosing our own clothes from the RealBrand labels would result in more money spent in the Star Plaza, that they would have been able to avoid the DKNY Spring 2008 disaster? I'm a thinkin' so. Below are the items that will will have FOR SURE. They are the top vote getters, so enjoy them! We'll probably get them in a couple of months!
-